Obviously, the quickest way to provide reading experiences for students is to suggest titles on this web site, or Project Gutenberg, or Standard Ebooks or another free ebook site. You may want to provide a suggestion of what program to use to read the ebooks such as Calibre or Moon Plus Reader or Google Play Books which is mentioned below. And there is a great deal of information on the web about how to move downloaded ebooks onto tablets. It can be automatic if a student already has an ebook app installed on the tablet. (We do find that for some reason, ebooks won't upload to Google Play Books right after a download from Project Gutenberg. We see an UPLOAD FAILED message after trying to upload to Google Play Books. We have to find the ebook in a folder on a tablet and upload it to Google Play Books from there. If you experience this problem, suggest that your students skip Google Play Books and install and use Moon Plus Reader, a free app which has never failed to upload and open an ebook.)
But some students don't have tablets or the Internet at home
These students don't need tablets or the Internet to enjoy ebooks.
How can students read without tablets or the internet?
Schools that have not closed could give each student a $3 thumb drive. With this drive students could go to terminals in the school library, and transfer copies of ebooks and  a copy of Calibre to install at home on Windows or Macintosh. Using the Add books icon in Calibre is as friendly as computing gets.
For years I resisted reading ebooks on a computer screen because of the glare on the screen, but the ebook experience with Calibre is decent.  I have edited a number of books using Readium, an app similar to Calibre without much eye strain. But Google is ending its support for Readium. I love the large fonts and large pages in Calibre. Calibre provides the reader with a much larger page than any ereader or tablet.
For students using Chromebooks at home, Calibre will not work, but Google Play Books is excellent. It works on Chromebooks, Android tablets, Windows computers and all Apple devices.
With ebooks your students can adjust the screens to use larger fonts, and  there is research which shows that  struggling readers prefer larger fonts.
Here is what a page in Calibre looks like. With the F11 key in Calibre, the menu on the side will disappear, and a screen exactly like the one below will appear.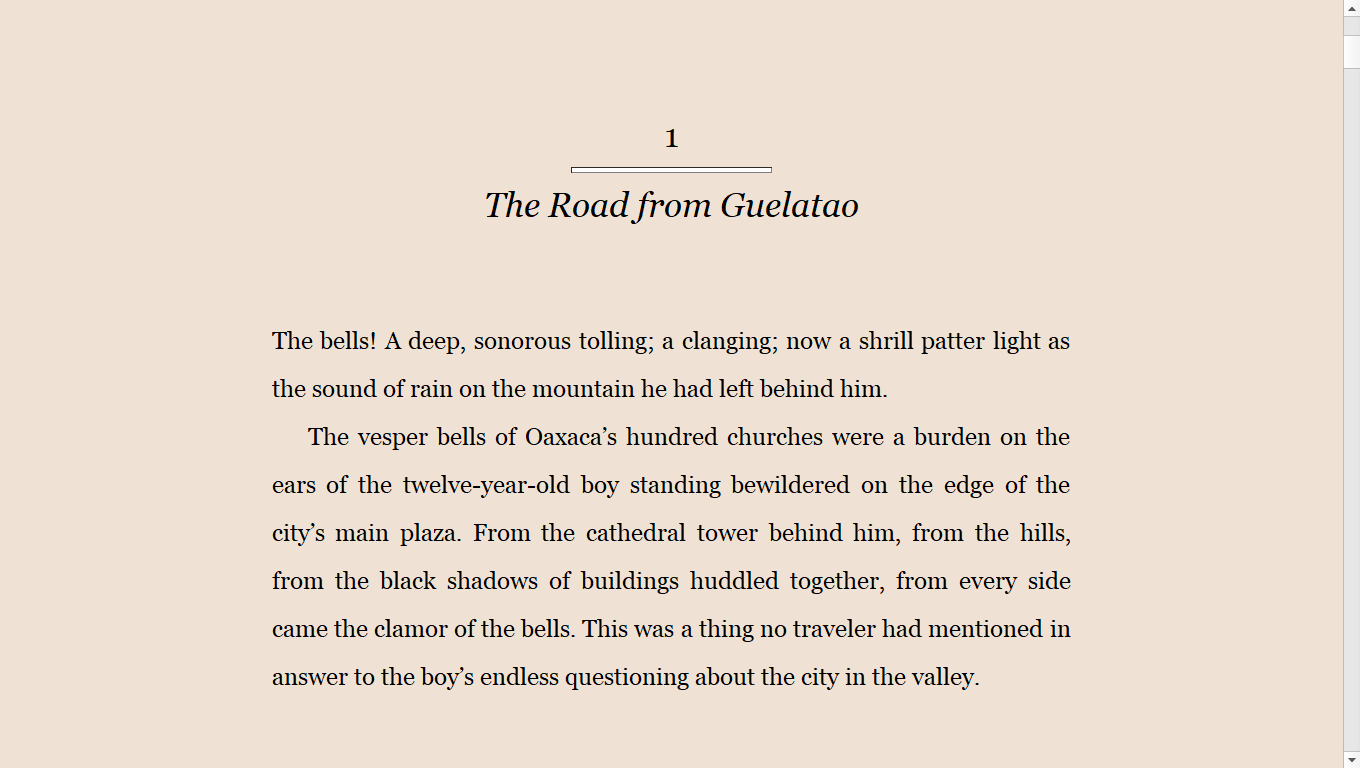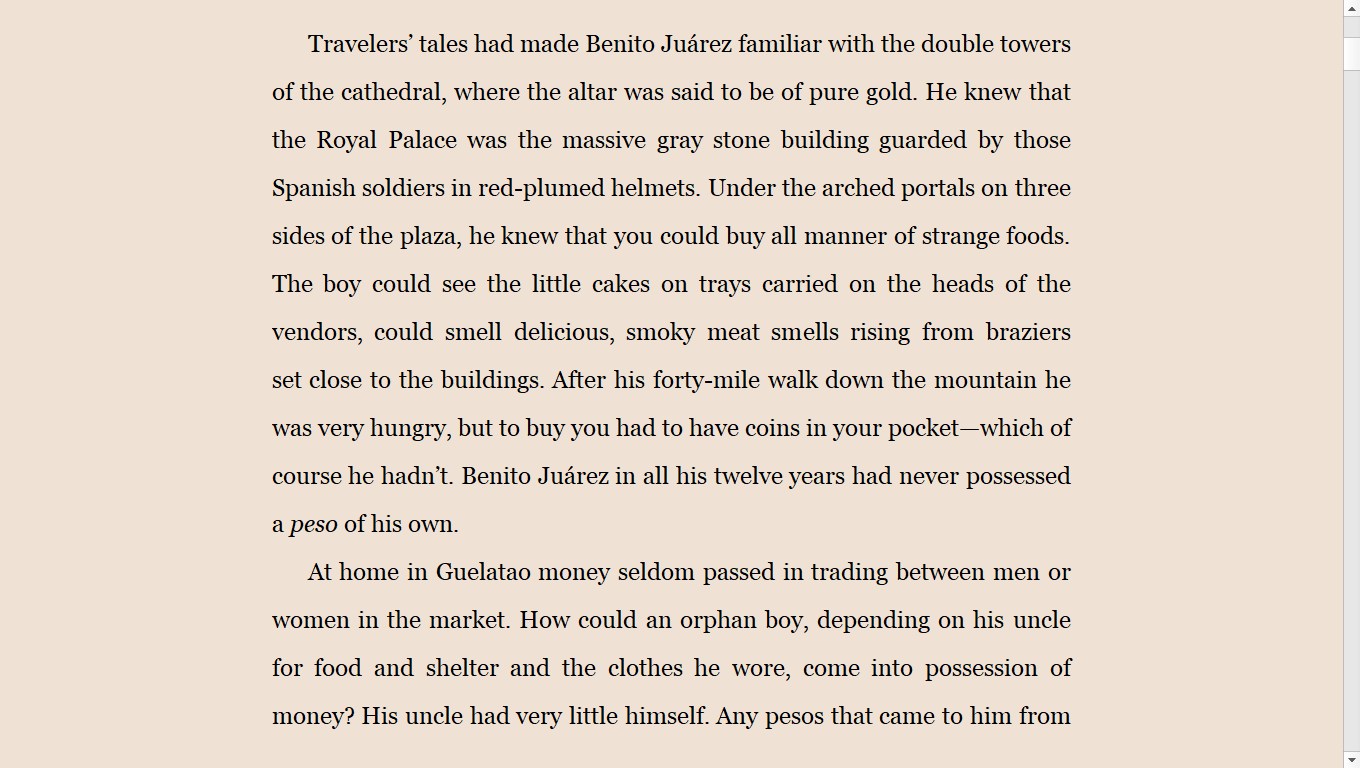 With the roll out of Chromebooks in many school districts, and much more home ownership of laptops and desktop computers, it could be time for new reading experiences with Calibre or Readium. Unfortunately, Calibre does not have a version for Chromebooks, but Readium will work on Chromebooks.
In the future, It  might be interesting to see if students preferred convertible or flip screen Chromebooks running Google apps to standard laptop Chromebooks.  The flip screen will provide a tablet experience.
https://ebooksforstudents.org/wp-content/uploads/2014/11/Ebooksforstudents-Logo-300x112.png
0
0
Jim McCabe
https://ebooksforstudents.org/wp-content/uploads/2014/11/Ebooksforstudents-Logo-300x112.png
Jim McCabe
2005-03-15 16:08:00
2020-11-13 00:51:06
No money for tablets. Read ebooks on home computers with Google Play Books or Calibre.