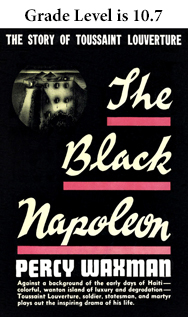 The epub format below is for your Apple and Android devices including Send-to-Kindle.

As you may know, Amazon has changed to the epub format to use with the Send-to-Kindle program. A great feature of the Send-to-Kindle program is that the file will go directly to your Library folder, and not have to be searched for in ES File Explorer or another app. If you use the mobi format in Send-to-Kindle, you will now get an error message. You can see instructions about Send to Kindle at https://www.amazon.com/gp/sendtokindle/email.
If you or your students want to download directly from this web site to an Amazon device, you can use the mobi format below. When you find the mobi file in ES File Explorer, it will then open in the Kindle app on your tablet. If you download an epub file to your Amazon tablet, it will also open if you have an app such as Overdrive or Libby on your tablet. The Kindle app offers an excellent reading experience to start with. Overdrive may need some customization of font size.
Toussaint Louverture is a favorite hero in English. French, and American literature because the true story of his life is the essence of pure romance. Slave, leader of slaves, military genius, self-made Governor General of the free black republic of San Domingo, victim of Napoleon's treachery, leader and guiding spirit of those slaves who for the first and only time in history won their own freedom from serfdom without the aid of the whites, Toussaint Louverture was perhaps the most extraordinary Negro who ever lived. A favorite hero in English, French and American romantic literature, the true story of his life is the very essence of pure romance.
The author has caught in direct and exciting prose the story of San Domingo, where the Spaniards wiped out the natives, the French outfought the Spaniards, and Creole luxury demoralized the French: where later the pure black Toussaint Louverture, self-styled son of an African chieftain, routed the Spanish, English, French and mulattoes, and shaped an army that even¬tually drove Napoleon's troops out of the island.
https://ebooksforstudents.org/wp-content/uploads/2023/04/GradeLevel_BlackNapoleon317high_72dpi.jpg
317
188
Jim McCabe
https://ebooksforstudents.org/wp-content/uploads/2014/11/Ebooksforstudents-Logo-300x112.png
Jim McCabe
2019-08-16 22:56:59
2023-04-04 18:31:07
The Black Napoleon: The Story of Toussaint Loverture by Percy Waxman