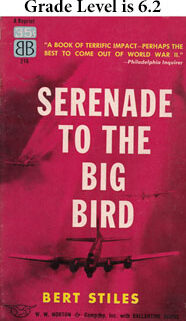 https://ebooksforstudents.org/wp-content/uploads/2021/07/July2021_BigBird.jpg
333
186
Jim McCabe
https://ebooksforstudents.org/wp-content/uploads/2014/11/Ebooksforstudents-Logo-300x112.png
Jim McCabe
2017-07-15 01:30:27
2021-07-02 21:26:07
Serenade to the Big Bird with Maps and a Study Guide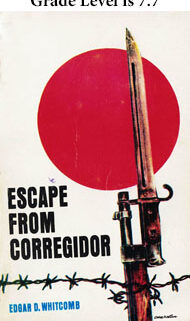 Download in epub format:
Download in mobi format:
ESCAPE FROM CORREGIDOR IS "ONE OF THE MOST FANTASTIC AND INCREDIBLE TRUE STORIES TO COME OUT OF WORLD WAR II."
(Seattle Post Intelligencer)
"One of the best of the war-escape books … the more impressive because of its simplicity."
(San Francisco Call-Bulletin)
". . .an incredible, fascinating account."
(Virginia Kirkus Service)
"This strange, true adventure of World War II is both interesting reading and a tribute to the American fighting man." (Pittsburgh Courier)
". . .exciting, fast moving. …" (Chicago Daily Calumet)
"WORLD WAR II HAS PROVIDED US WITH MANY BIZARRE ESCAPE STORIES, BUT NONE CAN SURPASS ESCAPE FROM CORREGIDOR."
(The Jackson Sun)
https://ebooksforstudents.org/wp-content/uploads/2021/07/July2021_Escape.jpg
333
190
Jim McCabe
https://ebooksforstudents.org/wp-content/uploads/2014/11/Ebooksforstudents-Logo-300x112.png
Jim McCabe
2017-07-14 02:10:10
2021-07-08 15:06:37
Escape from Corregidor by Edgar D. Whitcomb
Copyright
© Ebooks for Students Ltd., 2021.
Ebooks for Students is a 501 (c)(3).