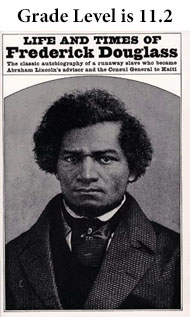 Epub or Mobi?
The epub format below is for your Apple and Android devices and in one case for Amazon devices. As you may know, Amazon has changed to the epub format to use with the Send to Kindle program. A great feature of the Send to Kindle program is that the file will go directly to your Library folder, and not have to be searched for in ES File Explorer or another app. If you use the mobi format in Send to Kindle, you will now get an error message. You can see instructions about Send to Kindle at https://www.amazon.com/gp/sendtokindle/email.
So if you are using this ebook on Apple, or Android devices, or in the Send to Kindle program, you can download this epub file below.
If you or your students want to download directly from this web site to an Amazon device, you can use the mobi format below. When you find the mobi file in ES File Explorer, it will then open in the Kindle app on your tablet. If you download an epub file to your Amazon tablet, it will also open if you have an app such as Overdrive on your tablet. The Kindle app offers an excellent reading experience to start with. Overdrive may need some customization of font size.
Writer, Orator, Agitator and Champion of Human Rights.
Born in slavery, largely self-educated and self-liberated, Frederick Douglass rose against formidable odds to become a great American leader, not only in the fight for the abolition of slavery, but in the general cause of human rights. After the Civil War, Douglass utilizing his unique gifts as writer and orator, fought for equal rights for Negroes as zealously as he had fought for emancipation. He was actively associated with the campaign for equal rights for women. He was a champion of free education for "every poor man from Maine to Texas." He played an important role in the early Negro labor movement. He was involved in the temperance crusade.
Having attained the distinguished position as advisor to President Lincoln, Douglass reached the apex of his astonishing career with his appointment a Minister  Resident and Consul General to the Republic of Haiti. His autobiography, presented here as he finally completed and revised it in 1892, is a unique chronicle of seventy-eight crucial years in American history, and a  provocative and impressive self-portrait of an uncommon man.
*******
The first section of the book, the often assigned Narrative of the Life of Fredrick Douglass, is much easier reading than the political work he describes in Part 2 and 3. But a reader who sticks with Parts 2 and 3 will learn much about the Abolitionist movement in Part 2 and about the failures of Reconstruction in Part 3.
https://ebooksforstudents.org/wp-content/uploads/2023/01/StrongCover317high.jpg
317
190
Jim McCabe
https://ebooksforstudents.org/wp-content/uploads/2014/11/Ebooksforstudents-Logo-300x112.png
Jim McCabe
2021-07-08 20:18:56
2023-01-11 20:24:23
Life and Times of Frederick Douglass by Frederick Douglass