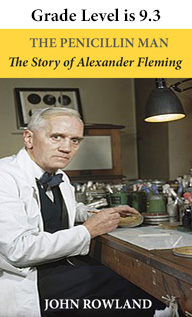 The epub format below is for your Apple and Android devices including Send-to-Kindle.

As you may know, Amazon has changed to the epub format to use with the Send-to-Kindle program. A great feature of the Send-to-Kindle program is that the file will go directly to your Library folder, and not have to be searched for in ES File Explorer or another app. If you use the mobi format in Send-to-Kindle, you will now get an error message. You can see instructions about Send to Kindle at https://www.amazon.com/gp/sendtokindle/email.
If you or your students want to download directly from this web site to an Amazon device, you can use the mobi format below. When you find the mobi file in ES File Explorer, it will then open in the Kindle app on your tablet. If you download an epub file to your Amazon tablet, it will also open if you have an app such as Overdrive on your tablet. The Kindle app offers an excellent reading experience to start with. Overdrive may need some customization of font size.
Download mobi file here.

Reviews
"This book is more than the story of a great discovery. It is an inspiring account of the rewards, both in fame and personal satisfaction, that a scientific career offers."—New York Times.
"A readable story about a great personality."—Virginia Kirkus.
"From Scottish farm boy to Nobel Prize winner, this book traces the events that led a brilliant mind to a new concept in the treatment of disease: the body has natural defenses against disease that must be discovered and enhanced. Teenagers who have grown up in the security of antibiotics will gain a perspective on medicine's swift progress in the few years since Fleming discovered the bacteria-killing mold "—Scholastic Teacher.
Blurb
One morning in September 1928 a scientist at St. Mary's Hospital, Paddington, noticed that an experiment he was working on had been ruined by an accident. Some bacteria he was studying had been damaged by a colony of mould spores.
The scientist was Alexander Fleming. The mould contained the substance from which the drug penicillin is made. The accident led to one of the greatest medical discoveries of modern times. It cost Fleming and the scientists who followed up his discovery many years of labor ; but the result was a life-saving substance which even cautious scientists called a miracle.
This is the story of how the miracle worked, and of the man who made it possible.
https://ebooksforstudents.org/wp-content/uploads/2023/12/GradeLevel_317High_all2textcolors_largerfont.jpg
317
192
Jim McCabe
https://ebooksforstudents.org/wp-content/uploads/2014/11/Ebooksforstudents-Logo-300x112.png
Jim McCabe
2017-09-04 18:36:08
2023-12-04 23:38:08
The Penicillin Man: The Story of Alexander Fleming by John Rowland