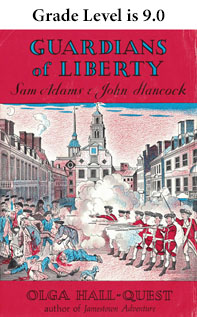 The epub format below is for your Apple and Android devices including Send-to-Kindle.

As you may know, Amazon has changed to the epub format to use with the Send-to-Kindle program. A great feature of the Send-to-Kindle program is that the file will go directly to your Library folder, and not have to be searched for in ES File Explorer or another app. If you use the mobi format in Send-to-Kindle, you will now get an error message. You can see instructions about Send to Kindle at https://www.amazon.com/gp/sendtokindle/email.
f you or your students want to download directly from this web site to an Amazon device, you can use the mobi format below. When you find the mobi file in ES File Explorer, it will then open in the Kindle app on your tablet. If you download an epub file to your Amazon tablet, it will also open if you have an app such as Overdrive on your tablet. The Kindle app offers an excellent reading experience to start with. Overdrive may need some customization of font size. Download mobi file here.
Olga Hall-Quest tells the story of the beginnings of the Revolution and of the men who made it with the same lively skill that made her Jamestown Adventure so popular. The excitement of Lexington, Concord and Bunker Hill are captured anew, as two of the great figures of eighteenth-century America, Sam Adams and John Hancock, come to life again.
Sam Adams worked untiringly to bring about an independent America. He fought against any infringement of colonial liberties with every skill at his command. It was Adams, who by his writings and his gift of persuasion, his hatred of Tory and aristocratic pretensions, rallied the people of Massachusetts Bay against the Stamp Act. It was he who drafted the call for the Stamp Act Congress, and who won Paul Revere and Joseph Warren to the cause of liberty.
To the dismay of the aristocratic Governor Thomas Hutchinson, Adams managed to turn John Hancock, one of the wealthiest men in the colonies, into an advocate of liberty and a supporter of the Whig faction. Adams well knew the value of John Hancock to a cause. Hancock paid for entertainment, food, and so on, at Whig rallies and outings, and by his generosity to the poor of Boston won a large popular following.
Ruthless, unyielding, Sam Adams was, perhaps, our first publicist. Vernon Parrington wrote of him: "Behind the imposing figure of John Hancock, or the eloquence of John Adams, was certain to be the directing mind of the 'Master of the puppets,' as Thomas Hutchinson sneeringly called Sam Adams."
Paul Revere's famous engraving of the Boston Massacre, which we have adapted for our jacket, is an example of how Sam Adams used events to further his goal of an independent America, for this highly exaggerated drawing depicts Adams's version of the "massacre."
The reading level from the Flesh-Kincaid scale is 9.0.
https://ebooksforstudents.org/wp-content/uploads/2023/02/Grade_Level_Guadians317highslightly_larger_topfont.jpg
317
197
Jim McCabe
https://ebooksforstudents.org/wp-content/uploads/2014/11/Ebooksforstudents-Logo-300x112.png
Jim McCabe
2019-02-12 20:12:15
2023-06-07 20:35:13
Guardians of Liberty: Sam Adams and John Hancock by Olga Hall-Quest