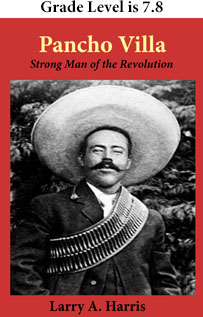 Download an Epub or Mobi File?
The epub format below is for your Apple and Android devices and in one case for Amazon devices. As you may know, Amazon has changed to the epub format to use with the Send to Kindle program. A great feature of the Send to Kindle program is that the file will go directly to your Library folder, and not have to be searched for on your Amazon device  in ES File Explorer or another app.
So if you intend to use the Send to Kindle feature, please download the epub format. If you use the mobi format in Send to Kindle, you will now get an error message. You can see instructions about Send to Kindle at https://www.amazon.com/gp/sendtokindle/email.
As mentioned,  if you are using this ebook on Apple, or Android devices, or in the Send to Kindle program, you can download this epub file below.
If you or your students want to download directly from this web site to  an Amazon device, you can use the mobi format below. When you find the mobi file  in ES File Explorer, it will then open in the Kindle app on your tablet. If you download an epub file to your Amazon tablet, it will also open if you have an app such as Overdrive on your tablet. The Kindle app offers an excellent reading experience to start with. Overdrive may need some customization of font size.
Pancho Villa was the son of a field laborer and was orphaned at an early age. In revenge for an assault on his sister, he killed one of the owners of the estate on which he worked and was afterward forced to flee to the mountains, where he spent his adolescence as a fugitive.
In 1910 Villa joined Francisco Madero's uprising against the dictator of Mexico, Porfirio Díaz. During the rebellion, Villa, who lacked a formal education but had learned to read and write, displayed his talents as soldier and organizer. Combined with his intimate knowledge of the land and the people of northern Mexico, those gifts enabled him to place at Madero's disposal a division of trained soldiers under his command. After the success of the revolution, Villa remained in the irregular army.
Larry Harris tells this story of a man who rose against the bitter oppression of the Mexican caste system to become a leader who would hear the chant "Viva Villa!" echo off crumbling adobe walls in dozens of poor villages where there had been no hope and no future. Villa promised both. He captures life of Villa-as bandit, revolutionary, and military leader-with the facts of history and the immediacy of on-the-spot journalism.
https://ebooksforstudents.org/wp-content/uploads/2022/11/GradeLevel317highLargerfont.jpg
317
203
Jim McCabe
https://ebooksforstudents.org/wp-content/uploads/2014/11/Ebooksforstudents-Logo-300x112.png
Jim McCabe
2018-12-21 20:55:26
2022-11-10 21:01:18
Pancho Villa: Strong Man of the Revolution by Larry Harris