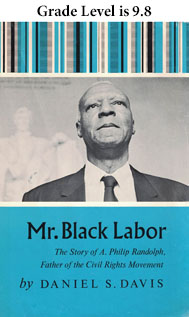 The epub format below is for your Apple and Android devices including Send-to-Kindle.

As you may know, Amazon has changed to the epub format to use with the Send-to-Kindle program. A great feature of the Send-to-Kindle program is that the file will go directly to your Library folder, and not have to be searched for in ES File Explorer or another app. If you use the mobi format in Send-to-Kindle, you will now get an error message. You can see instructions about Send to Kindle at https://www.amazon.com/gp/sendtokindle/email.
If you or your students want to download directly from this web site to  an Amazon device, you can use the mobi format below. When you find the mobi file  in ES File Explorer, it will then open in the Kindle app on your tablet. If you download an epub file to your Amazon tablet, it will also open if you have an app such as Overdrive on your tablet. The Kindle app offers an excellent reading experience to start with. Overdrive may need some customization of font size.
Download mobi file here.
The Politics and the Leadership of A. Philip Randolph
If your students need inspiration to participate in politics, they can consider the life of A. Philip Randolph. His strategies succeeded in confrontations with two presidents and the management of the anti-union Pullman Company.
He forced President Franklin D. Roosevelt to open jobs n the defense industry to African Americans in 1941. He persuaded President Harry S. Truman to integrate the armed forces in 1948. Read more about Philip Randolph and President Truman here. He later organized the March on Washington for jobs and civil rights in 1963.
A. Philip Randolph brought the gospel of trade unionism to millions of African American households. Randolph led a 10-year drive to organize the Brotherhood of Sleeping Car Porters (BSCP) and served as the organization's first president. Randolph directed the March on Washington movement to end employment discrimination in the defense industry and a national civil disobedience campaign to ban segregation in the armed forces. The nonviolent protest and mass action effort inspired the civil rights movement of the 1950s and 1960s.
Randolph became the most widely known spokesperson for black working-class interests in the country. In December 1940, with President Franklin Roosevelt refusing to issue an executive order banning discrimination against black workers in the defense industry, Randolph called for "10,000 loyal Negro American citizens" to march on Washington, D.C. Support grew so quickly that soon he was calling for 100,000 marchers to converge on the capital. Pressed to take action, President Roosevelt issued an executive order on June 25, 1941, six days before the march was to occur, declaring "there shall be no discrimination in the employment of workers in defense industries or government because of race, creed, color, or national origin." Roosevelt also set up the Fair Employment Practices Commission to oversee the order.
In 1963, when A. Philip Randolph in­troduced Martin Luther King, Jr., from the speaker's platform at the now fa­mous March on Washington, he de­clared him the moral leader of our nation. But it was Randolph himself who earlier established the tactics for civil rights action that King employed with such outstanding results.
Philip Randolph brought African Americans en masse into the labor movement in the twenties and thirties, conceived the dra­matic strategy of a massive march on the government, and calmly and con­fidently guided several generations of Black leaders.
This account of Randolph's life work by an official at the National Urban League is a tribute long overdue, and it marks the beginning of a new, broader look at the civil rights movement in the twentieth century.
https://ebooksforstudents.org/wp-content/uploads/2023/02/GradeLevel_317high_300dpi.jpg
317
189
Jim McCabe
https://ebooksforstudents.org/wp-content/uploads/2014/11/Ebooksforstudents-Logo-300x112.png
Jim McCabe
2020-05-25 23:34:26
2023-06-23 16:36:58
Mr. Black Labor: The Story of A. Philip Randolph by Daniel S. Davis